Philippe Cousteau and Sylvia Earle to Speak at TEDxOilSpill
June 17, 2010
From the TEDxOilSpill blog:
We are honored to announce that undersea experts Philippe Cousteau and Sylvia Earle will be speaking at TEDxOilSpill on June 28 in Washington, DC.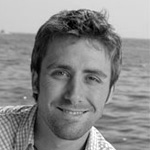 As a member of the legendary Cousteau family, Philippe is continuing the work of his father through EarthEcho International, the non-profit organization he founded with his sister and mother and of which he serves as CEO. Philippe was the first person to dive into the Gulf oil spill, witnessing first hand the damage being done, and he has played a central role in bringing attention to the ongoing disaster.
For the full article…click 
here